Match with your ideal clients through the HopperFit app! Use our Match-Me algorithm to compare fitness preferences with potential clients and become visible to an untapped world of clientele! Interested in building an online presence, gaining more clients, and earning more income? Then the HopperFit app is the perfect app for you!
HopperFit Trainers are matched with their ideal clients through our mobile app, designed by trainers, for trainers!
Learn more about our app features and different subscriptions models!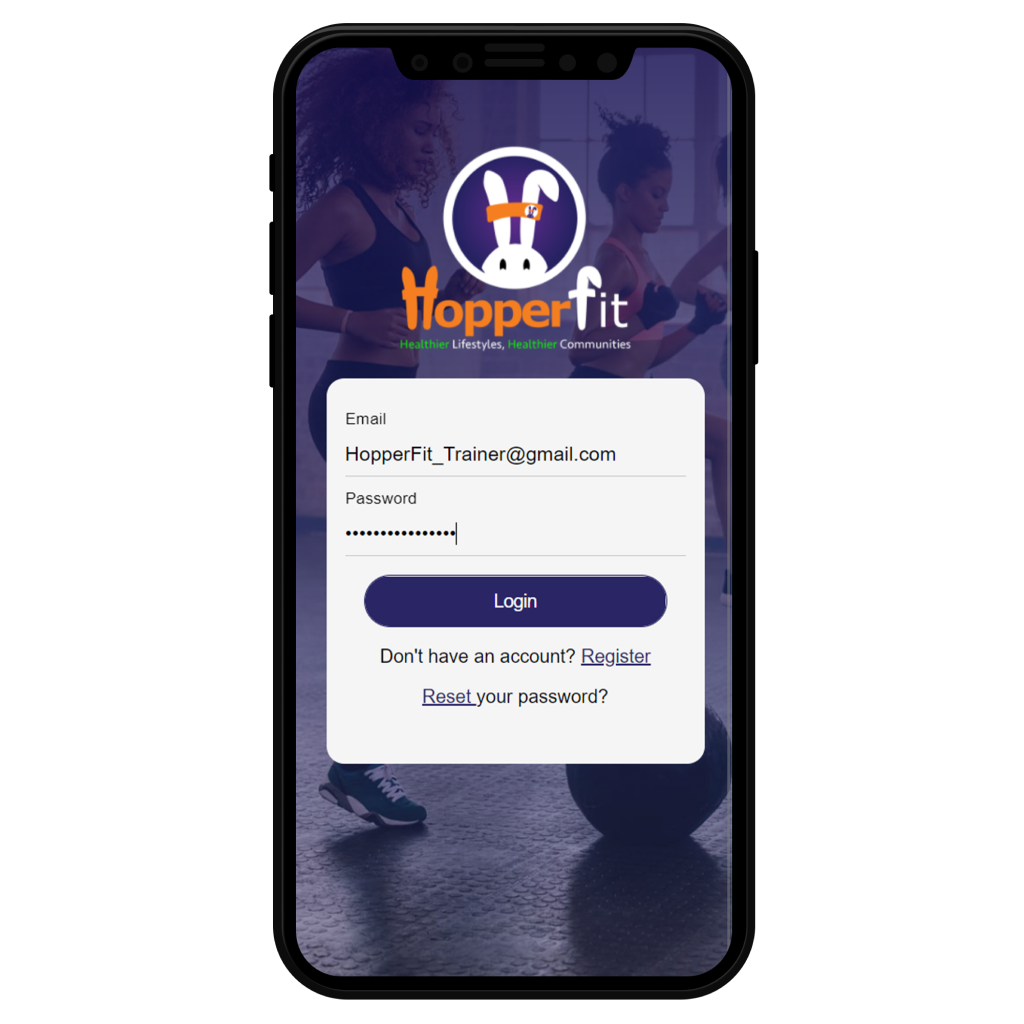 Download the app!
Register as a "Fitness Trainer" to start setting up your profile and discover what HopperFit can do for you!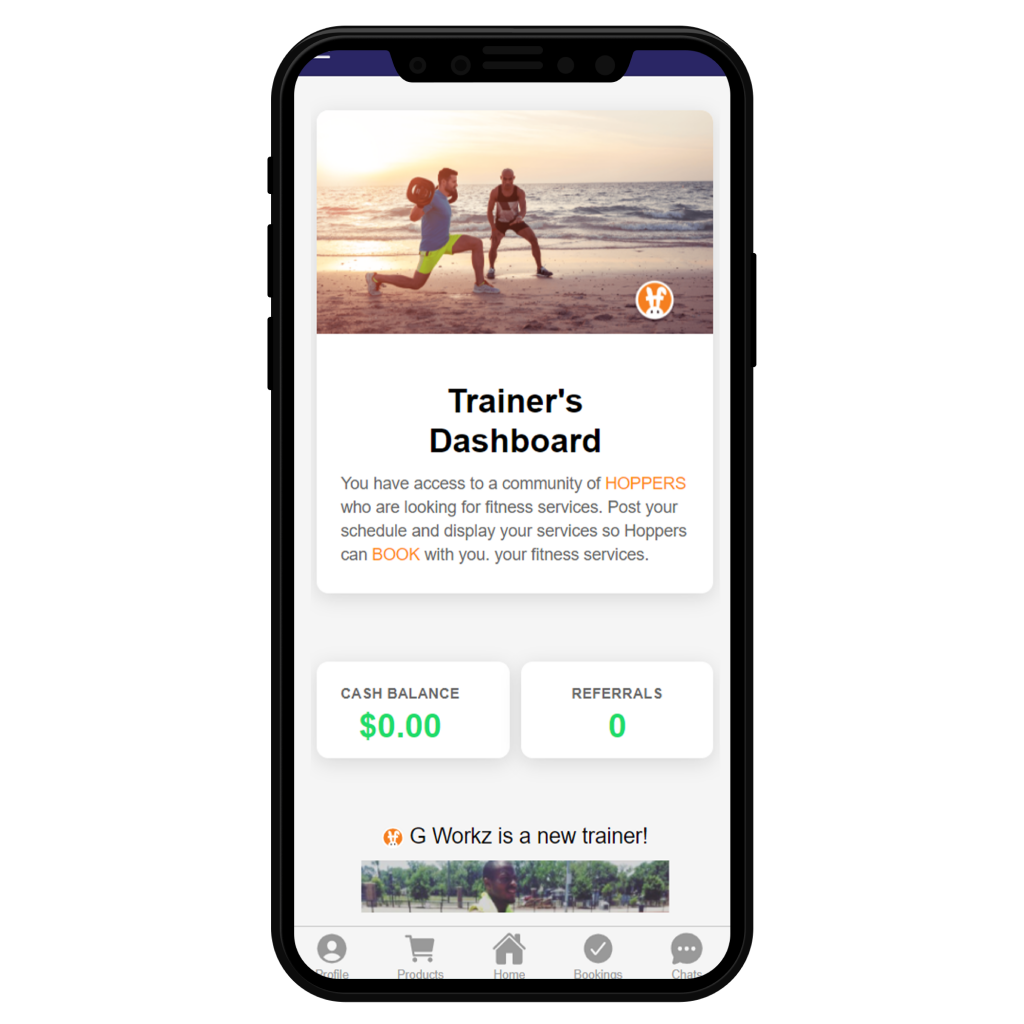 Set up your profile!
Give your business an original name, describe your business, add photos/videos, create a training schedule, and add your training location.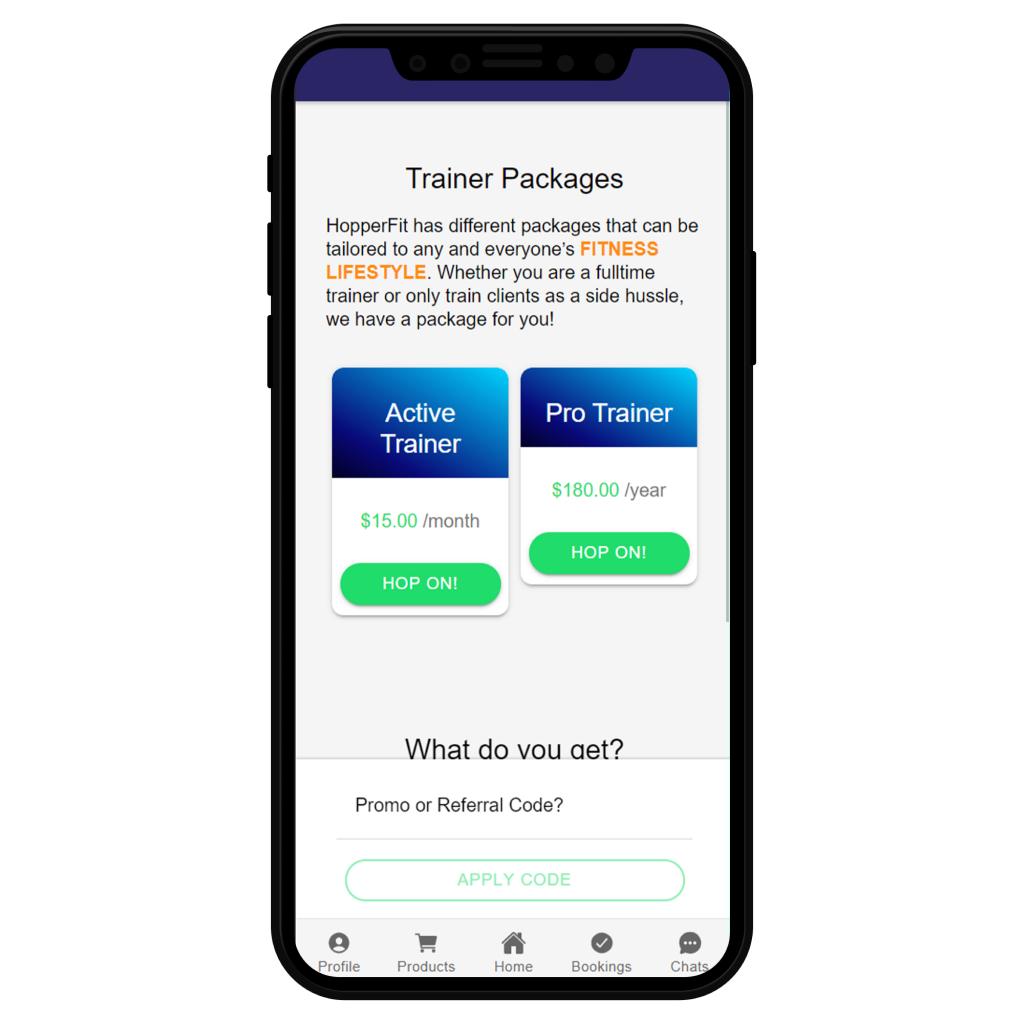 Become a subscribed trainer!
Becoming a subscribed trainer is cost effective and more advantageous due to the lower percent cuts. Check the price table below for more info.
Interested in becoming a HopperFit Trainer?
NOW is the time to do it!
Join now to be locked in at our current founders price of $14.99/month!
Business Name/Description
Business Name/Description
It's essential to have an online training presence. That's why HopperFit provides you with everything you'll need to build your business online!
Here are some of the features our app offers you and your business: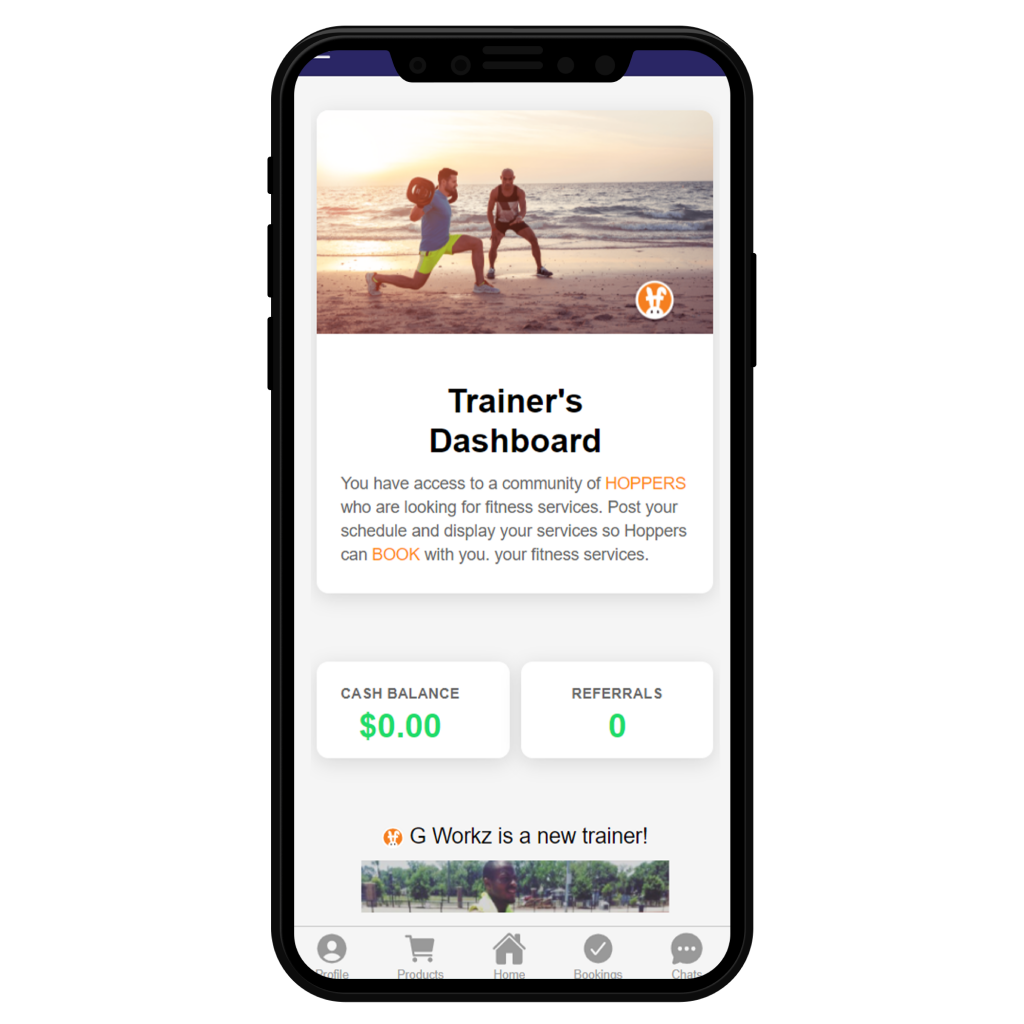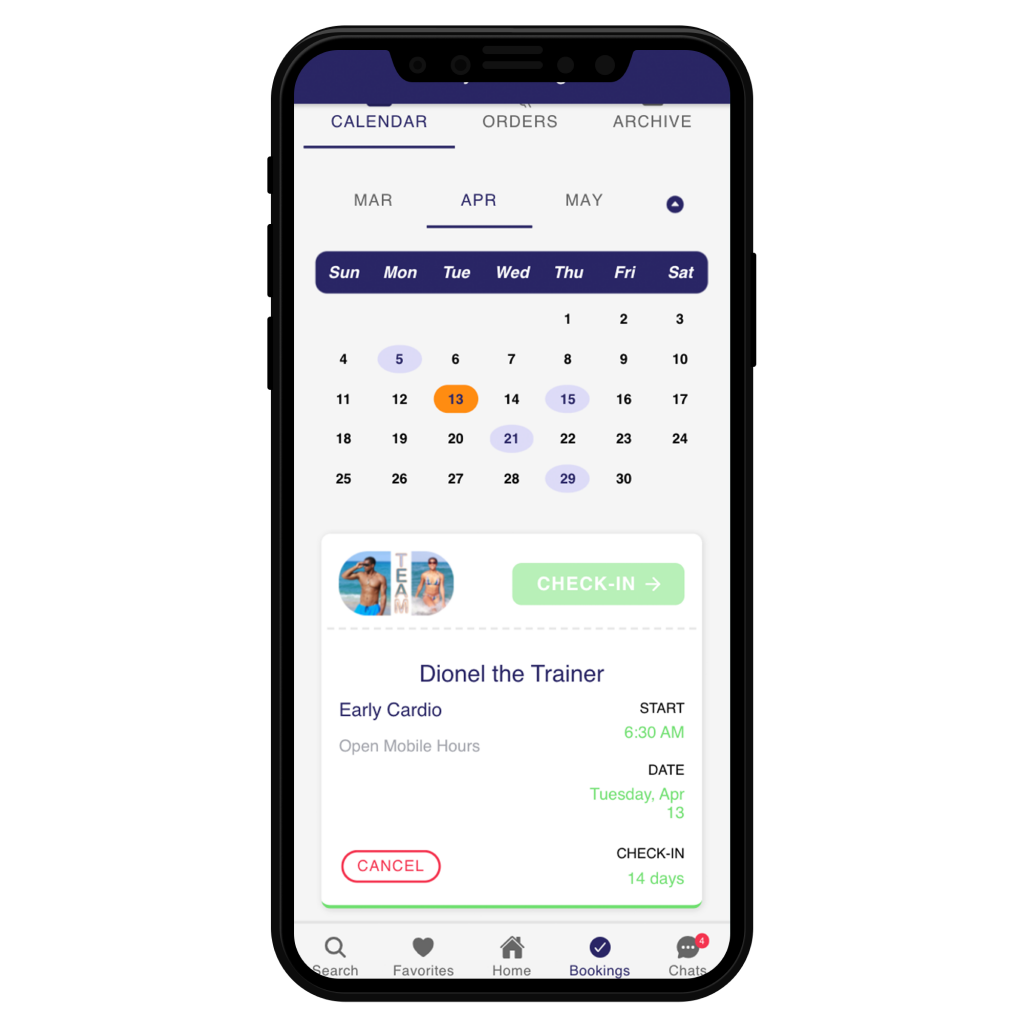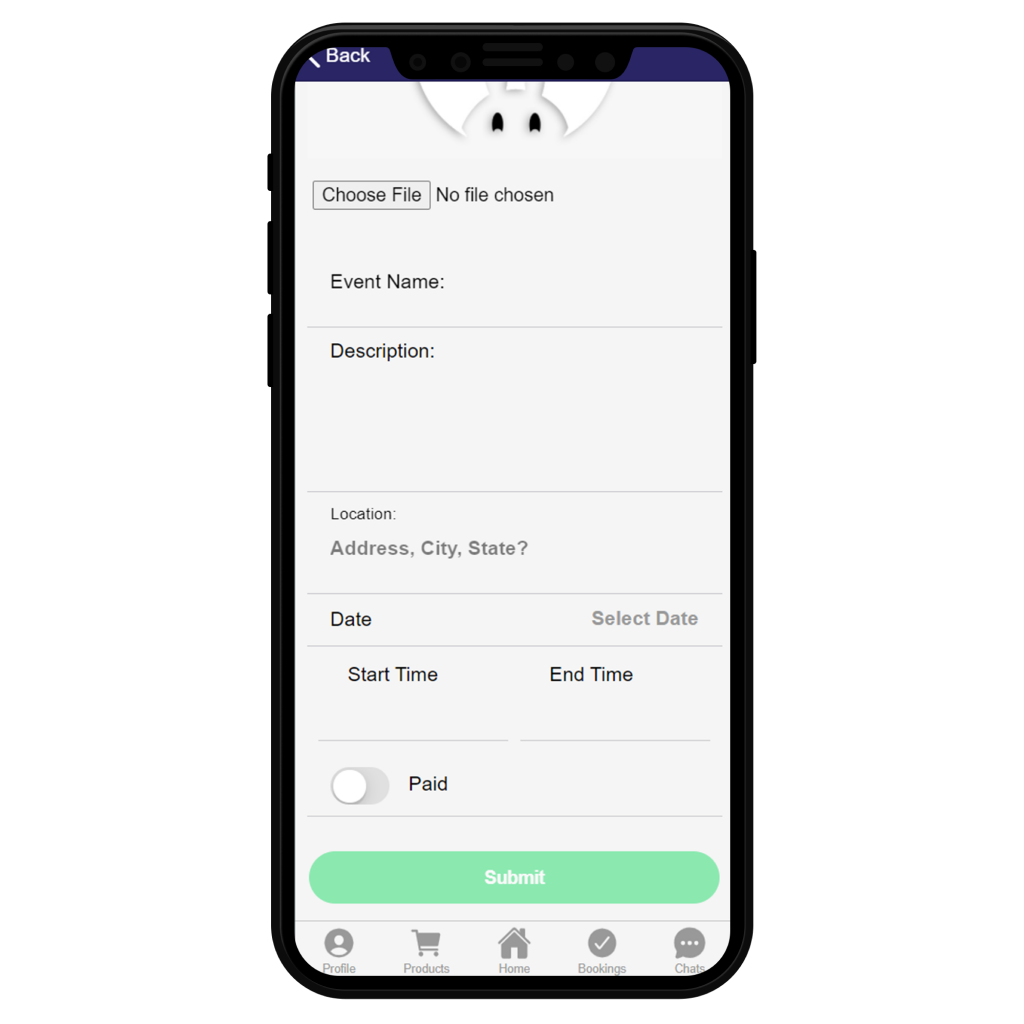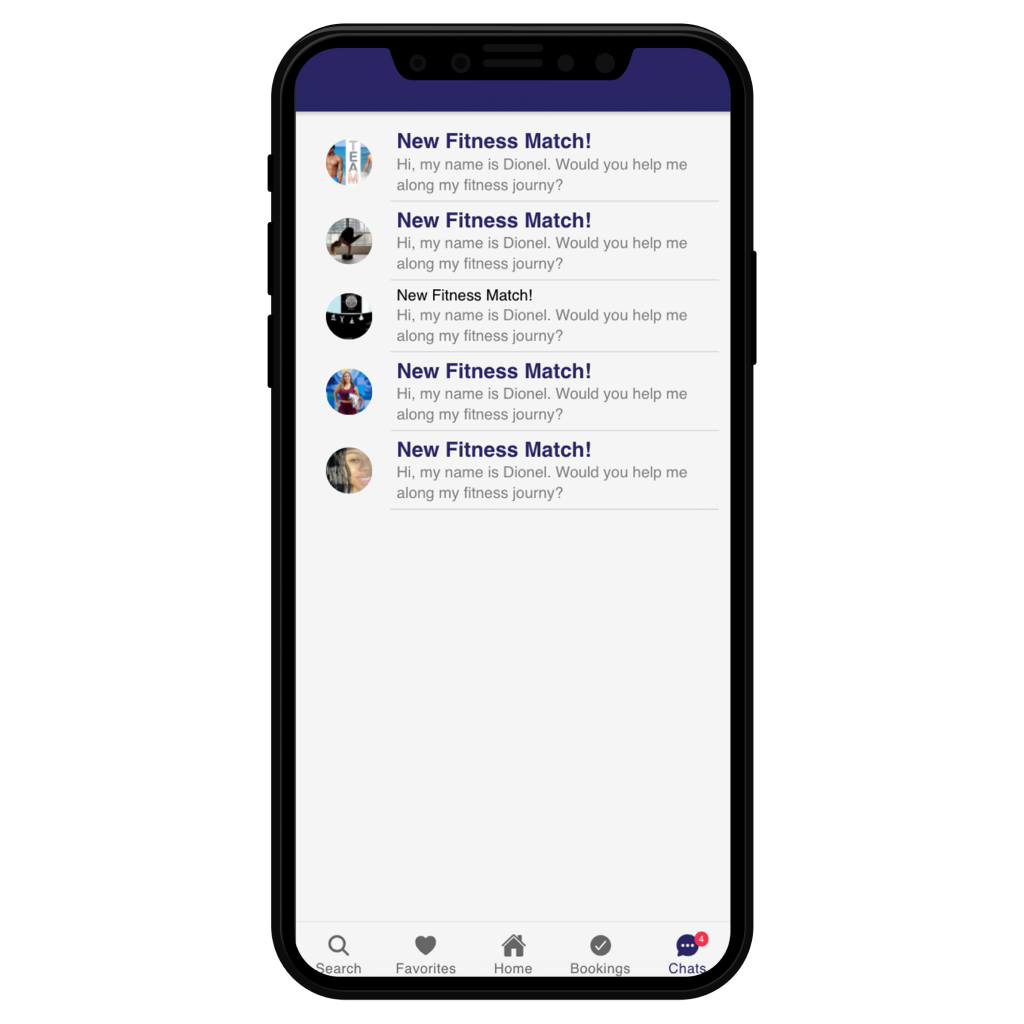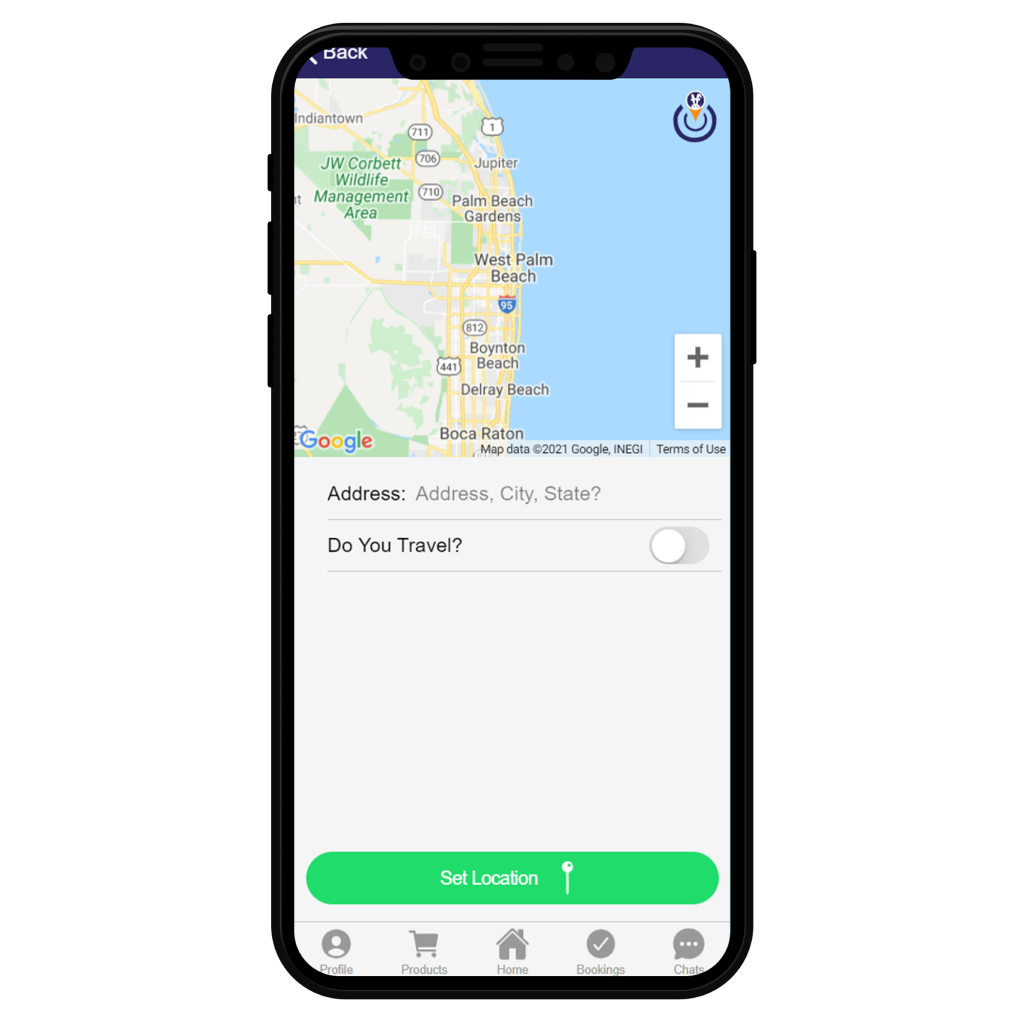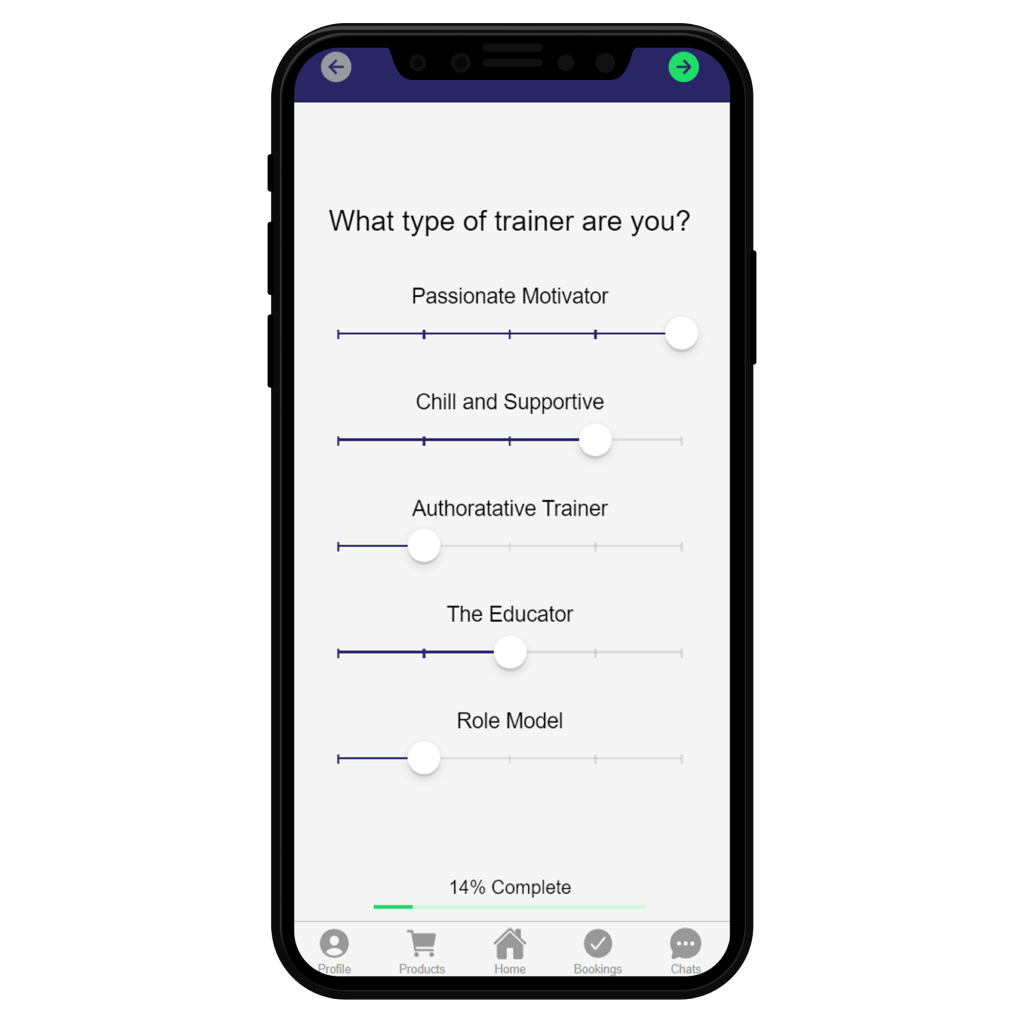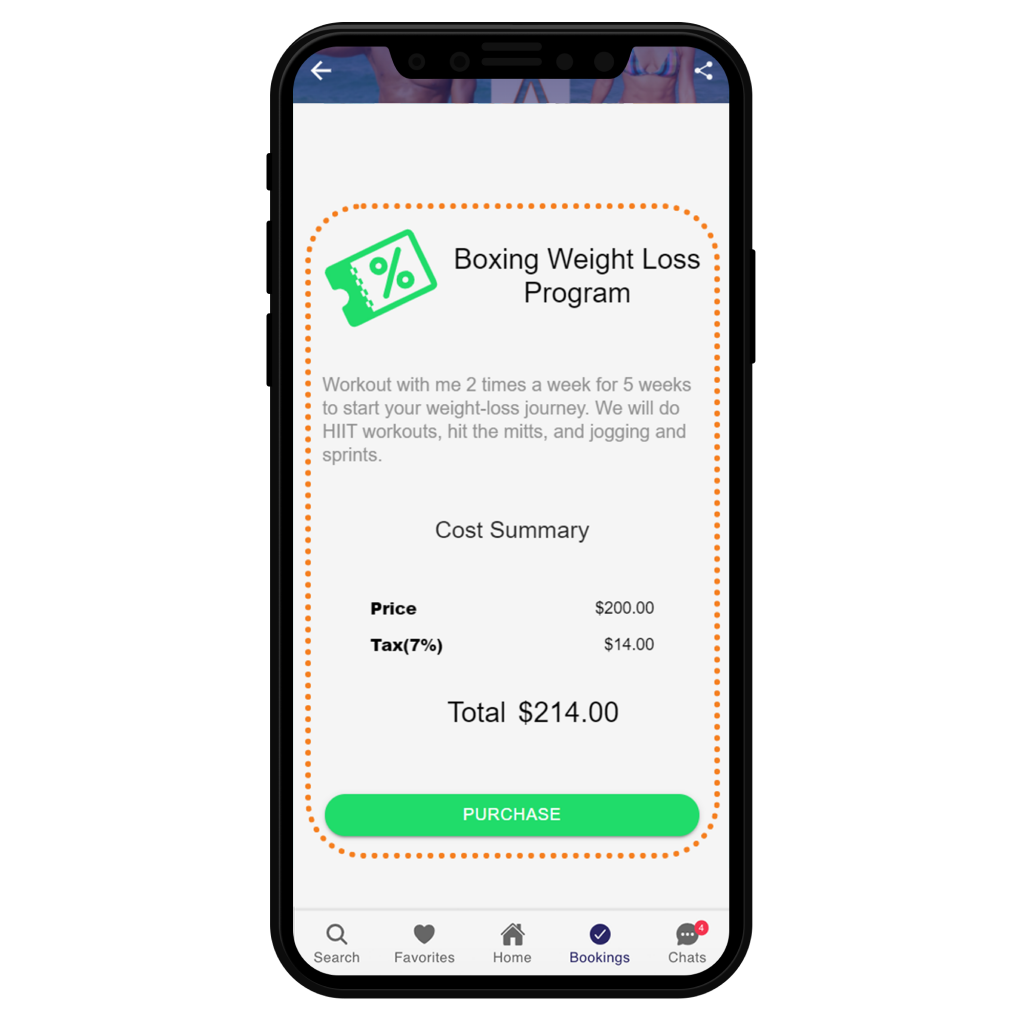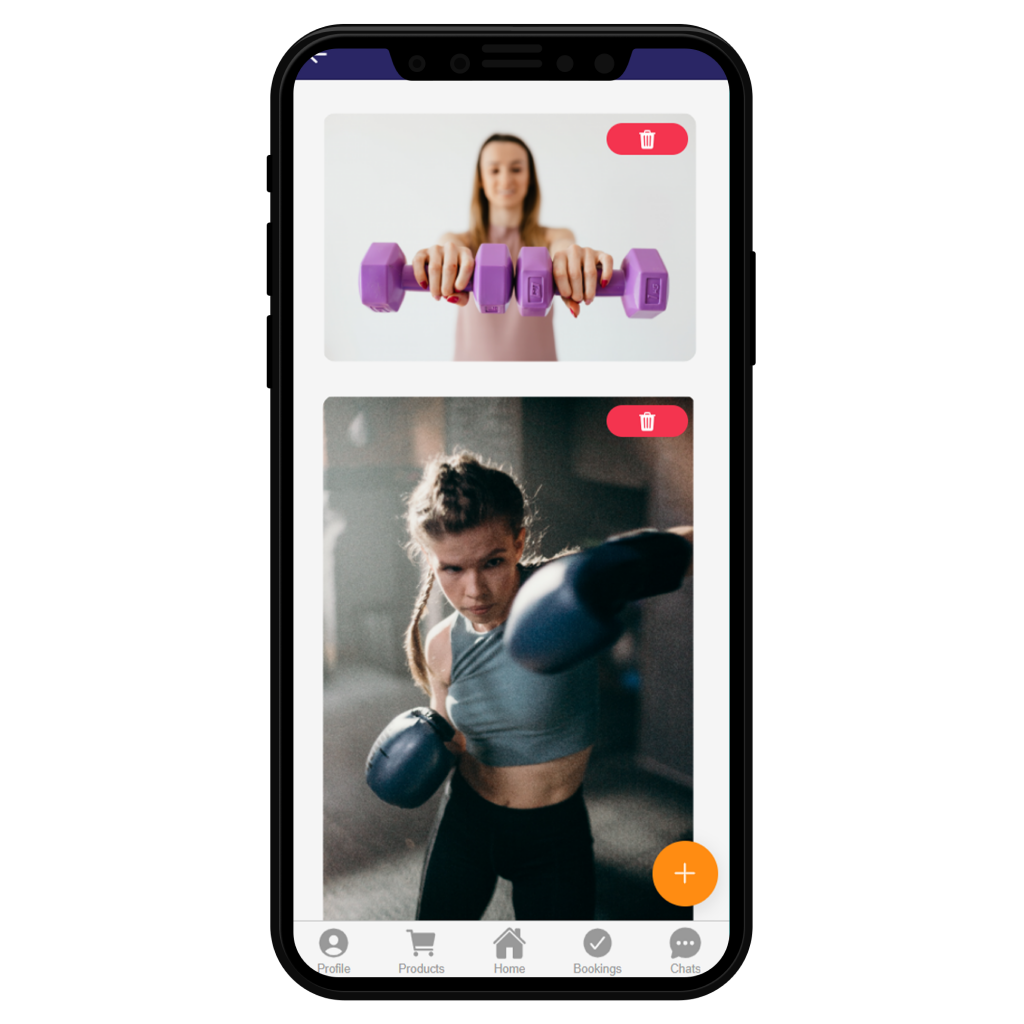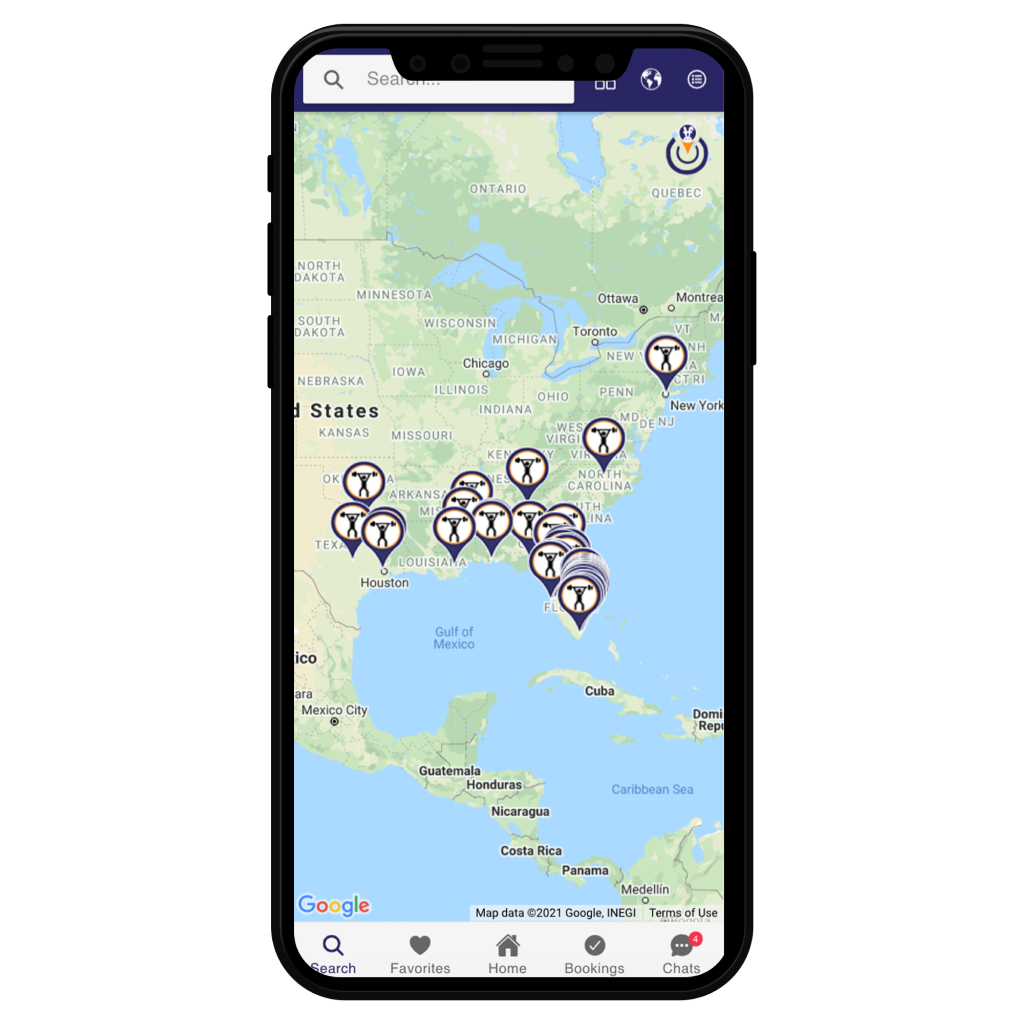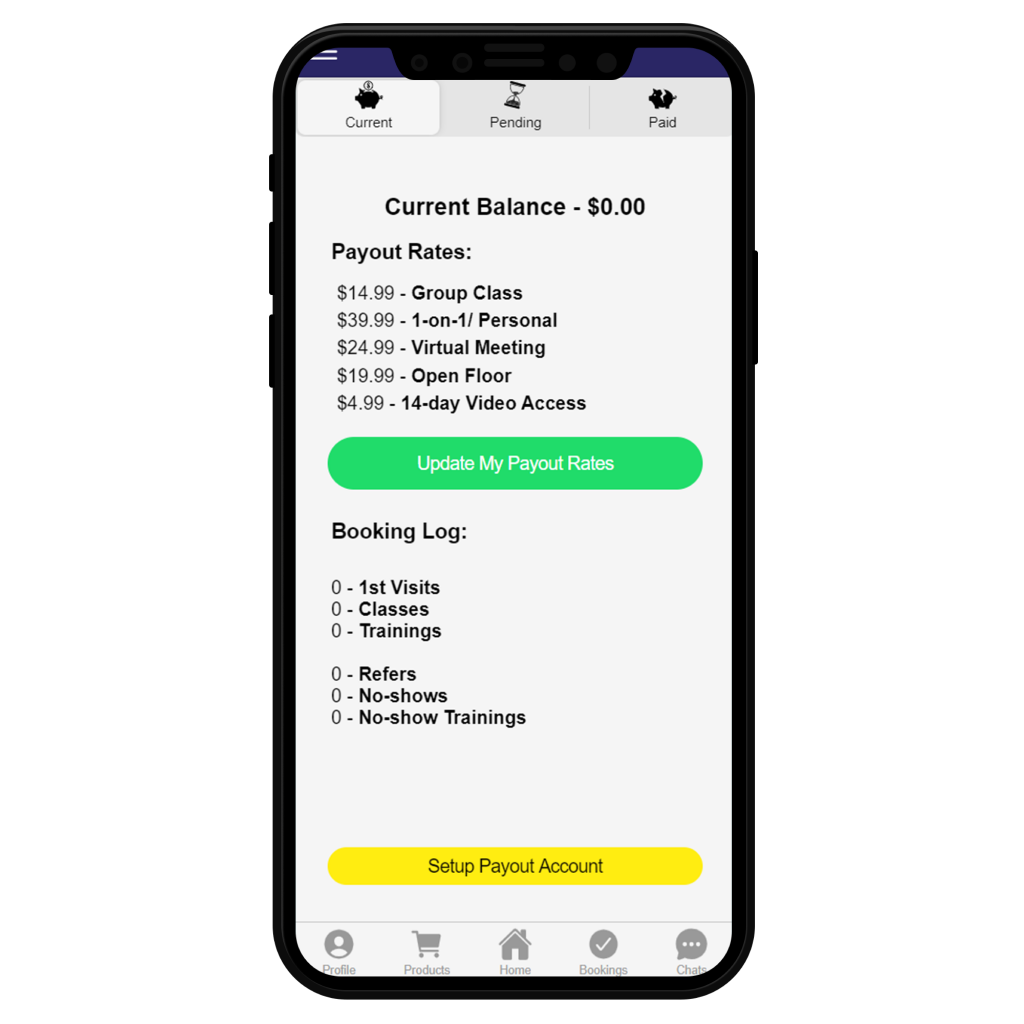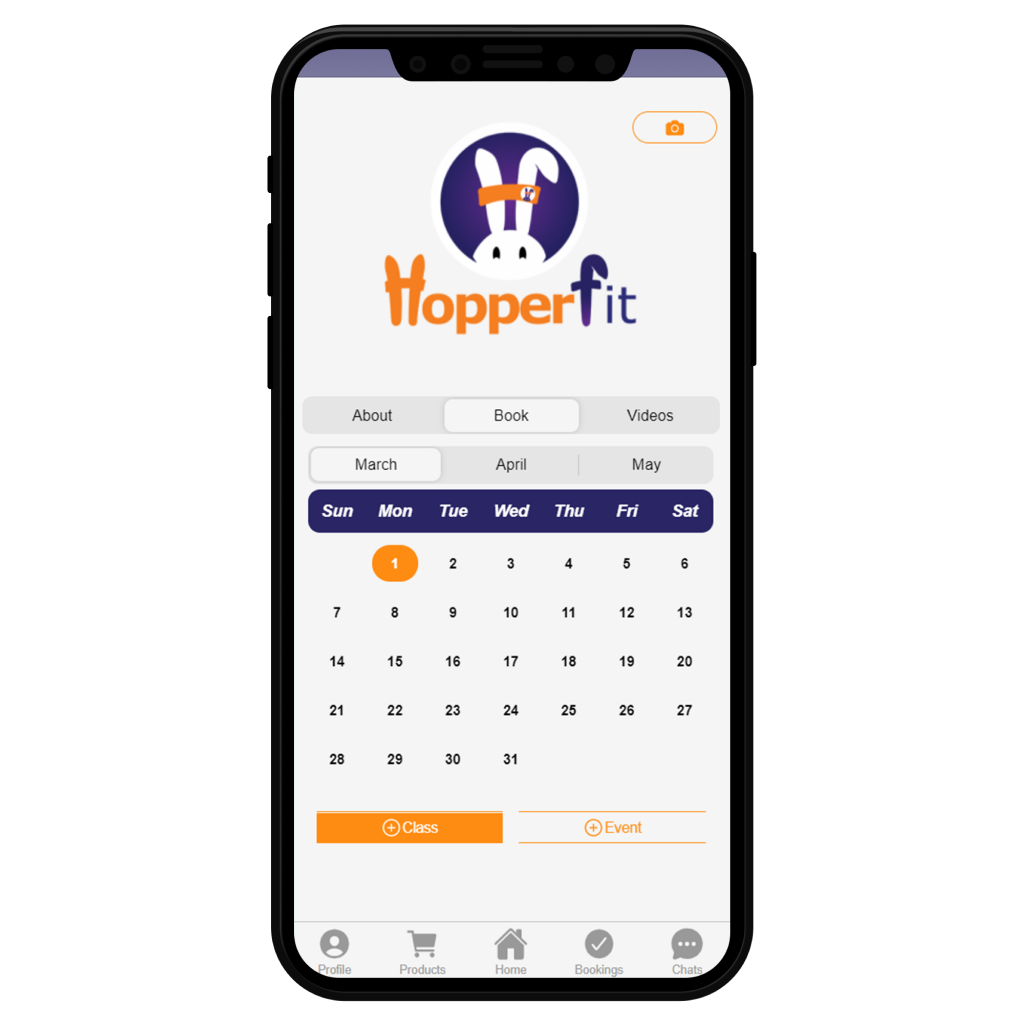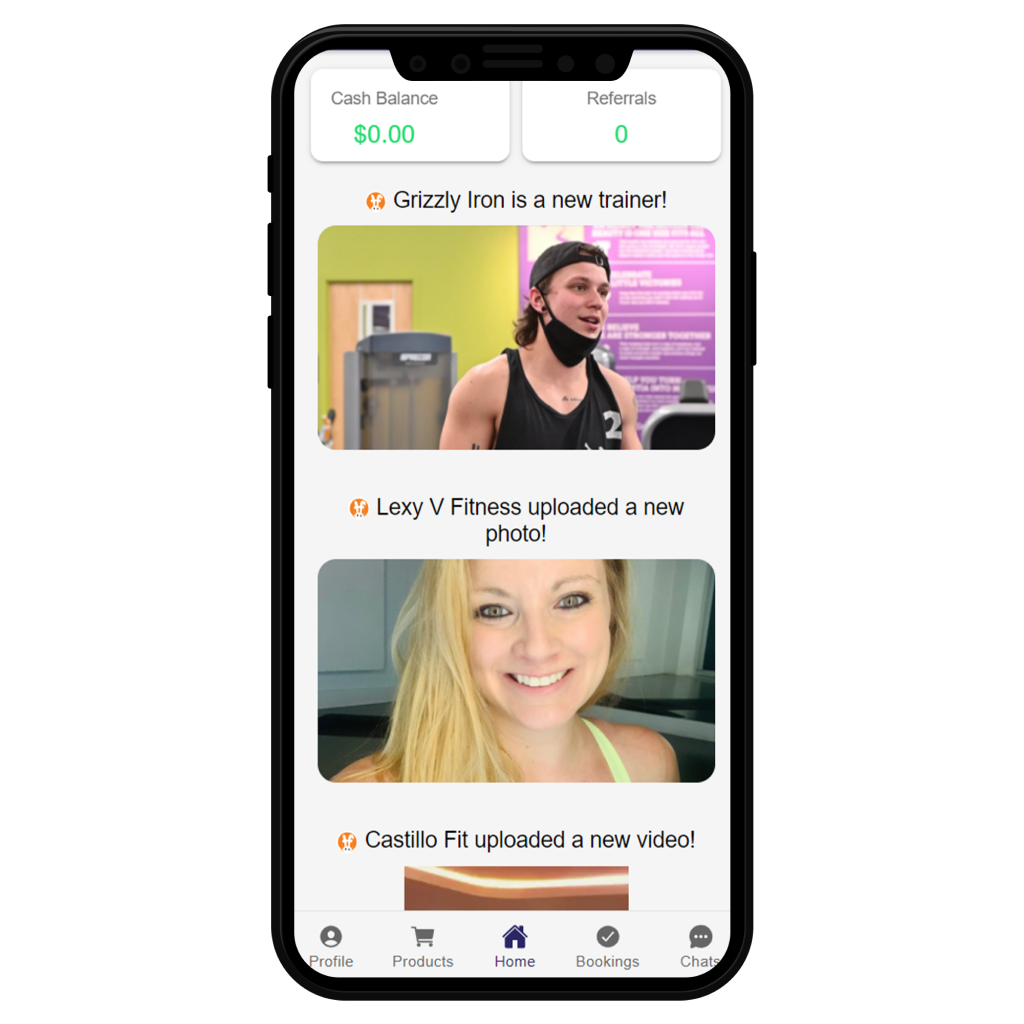 Schedule a Virtual Meeting
If you want to schedule a virtual meeting with one of our recruiters, use the button below. In this meeting we explain the features of the app, how pricing works, and express all the benefits of becoming a HopperFit trainer!

Meeting with a HopperFit recruiter makes you eligible for a free month of our "Active Trainer" Subscription!!!